Organic Restaurant in Garmisch-Partenkirchen
100% organic Quality is no cakewalk – but our conviction
As a certified member of the
BIO HOTELS
association you can expect 100% certified organic quality – in our restaurant as well as our hotels.
We appreciate innovative steps on traditional floors. That's why we treat you to artisanal brewed beer and fresh Bavarian cuisine.
In our menu you won't find terms like "homemade" or "selfmade", simply because these terms apply to everything we offer (except for bacon, ham, Landjäger, cheese and tagliatelle). We are very proud to serve you with the best quality possible.
BREAKFAST AT THE GARMISCHER HOF
You don't always have to travel far to enjoy breakfast at the hotel. The Garmischer Hof is an insider tip when it comes to brunch and breakfast enjoyment. Enjoy relaxed atmosphere in the brewery and at the extensive buffet.
Our offer includes homemade jams and honey, eggs in all variations, various types of cheese and sausages, vegetables, various types of bread and pastries as well as fruit juices. Hot drinks such as cafe latte, espresso or cocoa and various types of tea are also included in the Garmischer Hof standard and in the breakfast menu.
breakfast for Kids

€ 1.50 for each year of life
All organically certified dishes in our brunch and breakfast range come from deliberately SELECTED SUPPLIERS and, if possible, from the immediate vicinity.
FOR THOSE WHO WANT TO KNOW
We purchase our meat and sausage products from Austrian organic butcher Juffinger and from Martin Bach in nearby Uffing.
FROM NOSE TO TAIL
We always process entire animals (also known as "from nose to tail" philosophy), which brings almost forgotten specialties back and straight into our recipe collection.
Whether vegan, vegetarian, allergy sufferer or buffet grinder – we know all additives in the organic area and we adapt to every guest. Whether dressed in a home jacket, three-piece suit or sports outfit – come as you are and find your place!
PS: Our small menu is served from 2:30pm to 5:30pm
Menu in the Garmischer Hof
* = dishes from 2:30 p.m. are marked with an asterisk, everything else is available from 5:00 p.m
Bavarian brewery sausage*
from the organic butchery Juffinger, made with beer from the Garmischer Hof brewery. Plus homemade mustard, coleslaw, bread.
from the brewery sausage, with spicy potato wedges from the oven, dip
filled with vegetables and fresh horseradish, sweet mustard - hop dip
Vinegar & Oil Dressing, Bread
Hummus, cold grilled vegetables, olives with bread
Snack cheese and vegetables*
Various Bavarian cheeses, grilled vegetable bread, apple mustard and butter
Various Bavarian cheeses, Juffinger sausage, bread, mustard and butter
Brisket of ox glazed with strong beer
Mashed potatoes and gravy
with potato salad and cranberries
Pork schnitzel Viennese style
with potato salad and cranberries
with mashed potatoes and gravy
with baked potato, sour cream
Colorful seasonal market vegetables
Semi-liquid chocolate cake
Vanilla ice cream, crispy malt
Each scoop: € 2.50 / Crispy malt: € 1.00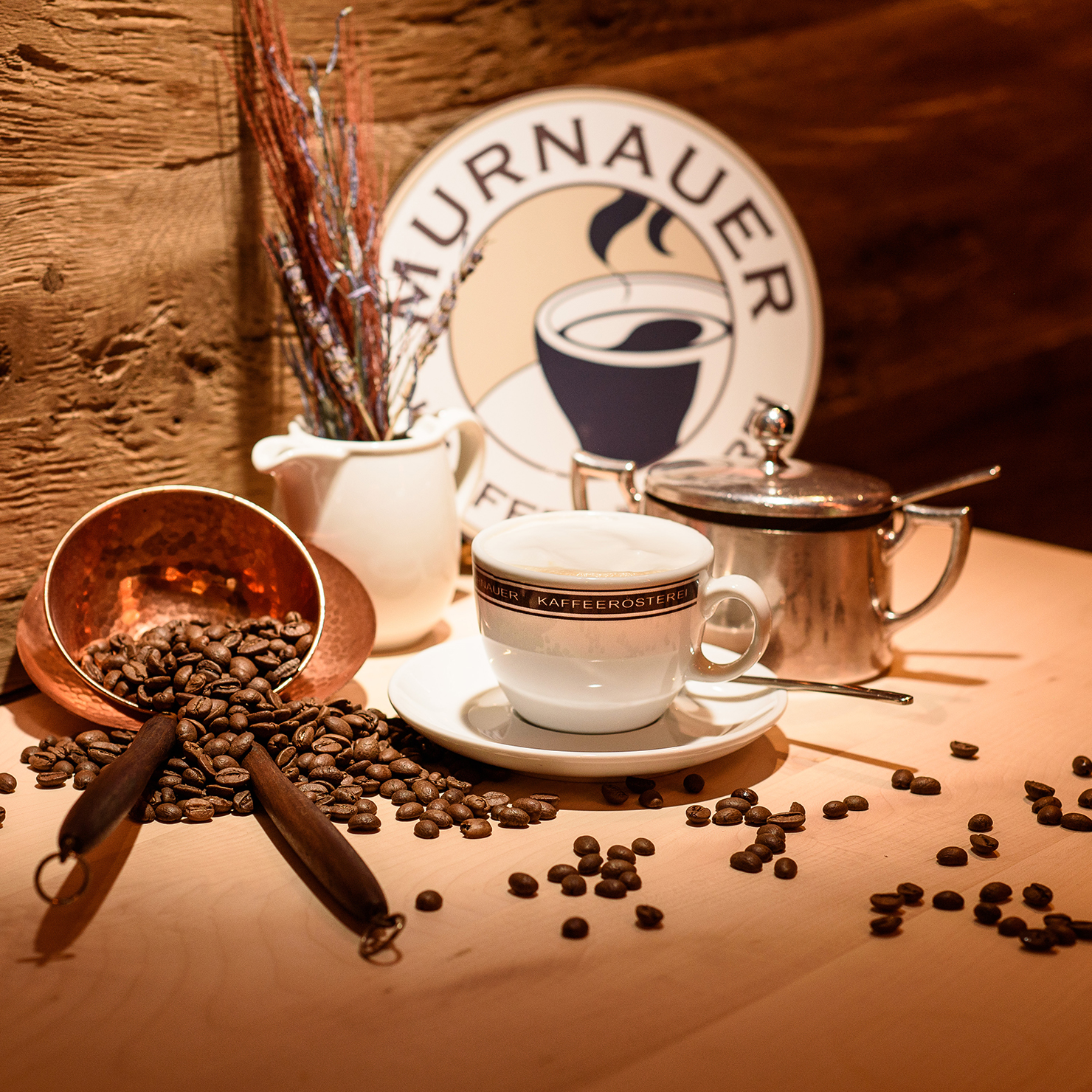 Salad Bavarian Fresh Rolls
fresh salads, sweet mustard - hop dip and balsamic dressing, fresh rolls filled with vegetables and fresh horseradish, roasted hemp
Fresh salads, goat's cheese, honey and rosemary dressing, pickled plums
fresh salads, chicken in pumpkin seed mourning, Caesar dressing, bacon and croutons
real broth with Maultasche
Mountain cheese filled Pasta Parcels
with beer caramelized onions, nut butter, tomato chutney
for 2 people, flambéed with brandy with almonds, raisins, apple compote
Urkorn – spent grain planter
on creamed cabbage with dark beer sauce
CHILDREN'S FOOD UP TO 16 YEARS OLD
Spaetzle with cream sauce*
with mashed potatoes, colorful seasonal market vegetables
SPECIAL BEERS
We like to discover and try new things. You can find the range of our special and seasonal brews / craft beers directly in our brewery. Come over.
BEER TO GO
As was customary in the past, our beer is also available to take away and drink at home. Freshly tapped and bottled, in different containers. In our brewery or here in the Shop.
BE CREATIVE – POST – DO GOOD
Is your glass empty? And did you like the beer?
Then let your creativity run free on our beer coasters and post a photo of your work of art with the hashtags #larsglasl #bierbrauereigarmischerhof on Instagram. For every beer mat you give away, we donate €1.00 to "brichbag – backpacks for the homeless."
Drinks menu in the Garmischer Hof
Special beer – India Pale Ale
Saphir wheat beer / wheat
Saphir wheat beer / wheat
Saphir wheat beer / wheat
- a journey through our beer world, 4x 0.1l
- a journey through our beer world, 4x 0.5l
Cup of decaffeinated coffee
Glass of Garmisch brewing water
Glass of BioKristall mineral water
Mineral water BioKristall, 0.75l bottle
Apple juice naturally cloudy / orange juice / mango juice / currant / rhubarb
Grapefruit / Fresh Lemon / Sunny Orange / Cola Orange (Spezi) / Black Cola
Now Lemonade, 0.5 l bottle
Grapefruit / Fresh Lemon / Sunny Orange / Cola Orange (Spezi) / Black Cola
House wine, Rivaner quality wine Rothe, Silvaner in Bocksbeutel Riesling Kabinett
House wine, Rivaner quality wine Rothe, Silvaner in Bocksbeutel Riesling Kabinett
House wine, Dornfelder quality wine Chianti, Colli Senesi Fattoria San Donato DOCG Merlot
House wine, Dornfelder quality wine Chianti, Colli Senesi Fattoria San Donato DOCG Merlot
Sander Rosé, 0.75l bottle
Glass of Garmischer Hof Prosecco
Garmischer Hof Prosecco, 0.75l bottle
La Principessa, Rose Brut sparkling wine, 0.75l bottle
Wine spritzer white / red, 0.2l
Wine spritzer white / red, 0.5l
form our friends form the Hotel Burgunderhof on Lake Constance
Staggering water, 6 years old in a wooden barrel, 2cl
Mile High 69 Gin - lovely DRY GIN